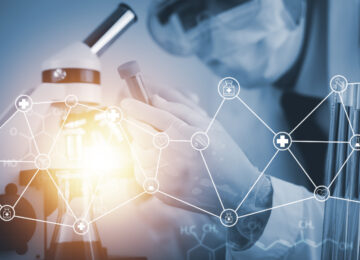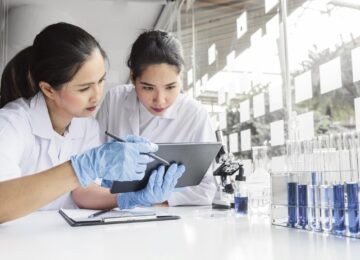 WE SPECIALISE IN PHARMACEUTICAL ANALYTICAL DEVELOPMENT
Zenvision Pharma has extensive experience in the analytical development process. Analytical activities are carried out at all stages of the drug development process. Zenvision assesses cost-effective and efficient methods for identifying drug substances with high regulatory approval potential. The entire analytical development method entails investigating the effect of various parameters on process performance and product quality. Zenvision ensures timely checks on analytical accuracy as a critical process for successfully completing development projects.
Therefore, at all stages of the drug development lifecycle, applied methods are evaluated and continuously optimized for product characterization or qualification and validation as release assays.
The R&D lab includes an FDA-approved layout as well as an Analytical Development Lab with various sections.
Method Development

Method Validation & Method Transfer as per ICH, FDA and/or compliant to various Pharmacopoeial guidelines

Identification & Quantification of contaminants, excipients, impurities and degradants

Isolation, Characterization, and Potency Assessment of Impurities
Lot Release & Content Uniformity

API Characterization, Reverse Engineering of Targeted Formulation

Dissolution Profiling

Stability Assessment and Photo Stability

Standalone Analytical services including complete Analytical support for Dossier filing
ANLYTICAL DEVELOPMENT
Zenvision Pharma offers a variety of services, including analytical method development and validation, stability studies, and batch-to-batch consistency testing under contract research development.
The R&D lab includes an FDA-approved layout as well as an Analytical Development Lab with various sections.
Dissolution area: Compliant with 21 CFR guidelines, with 8 and 14-vessel auto-sampling dissolution apparatus.
Sample preparation room: Includes a purified water system, desiccators, ultrasonicators with temperature control, vacuum pumps, and so on.
Balance room: Includes a microbalance, semi-microbalance, and ultramicrobalance that can weigh up to 5 digits.
Instrument room: We have two different makes of HPLCs (Waters and Thermo Scientific) with two different software (Chromeleon and Empower) that are 21 CFR compliant. UV spectroscopy, a viscometer, an ultramicroscope with a camera and software, Karl-fisher
Collaboration between all internal teams is a critical aspect at Zenvision Pharma, and no compromise is tolerated. The department workspaces are designed to promote synchronized interaction between analytical scientists, process development scientists, and engineers. Furthermore, two-way communication is maintained at all times for data exchange, process monitoring, and development stage evaluation. This communication strategy allows for the effective development of fit-for-purpose methods, which helps to accelerate process development efforts.
Further, the overall workspace at Zenvision has been designed such that cross-functional and interdepartmental departments can easily collaborate on projects and operate in unison. The office is also aesthetically pleasing, well-lit, and ventilated, and it has modern furniture and fittings. To improve the quality of work and productivity, every effort has been made to give employees a positive and welcoming work atmosphere.