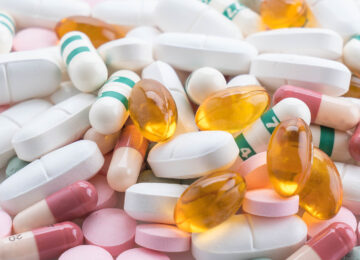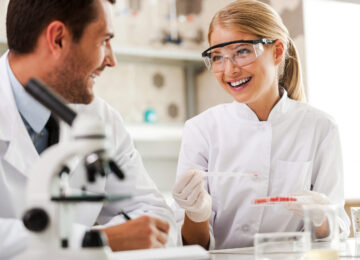 WE SPECIALISE IN CUSTOM FORMULATION DEVELOPMENT SERVICE
Zenvision has state-of-the-art formulation, analytical development, and regulatory services in-house, as well as intellectual property management, quality assurance, and project management. Zenvision Pharma provides complete support from concept to commercialization.
Our competitive advantage is based on providing IP and regulatory-compliant process proposals and client approvals for individual areas of interest. We use Quality-By-Design (QbD) concepts at all stages of formulation development. The Design of Experiments (DOE), in conjunction with the relevant time scale and risk assessment, assists us in developing a strategy for further experimentation.
Product development is compliant with the latest regulatory guidance's such as ICH Q8, ICH Q9, ICH Q10, QBD

Quality Target Profile (QTP), Critical Quality Attributes (CQA) & Risk assessment are integral part of development process

Design of Experiments (DOE) is applied

Patent non-infringing formulation strategy applied

Proof of concept studies and creating a position by proactively patenting technologies thus developed

Early protection to Formulation Opportunities

Efficient Project Management

Value creation through Innovation
FORMULATION DEVELOPMENT
We've been in the pharmaceutical industry for over decades and have extensive experience in Formulation Development. With our team of scientists, we provide the most recent technologies and services to help you grow your business by transferring cutting-edge technologies to our customers and assisting them in the development of their formulations. We assist you in developing, scaling, and commercializing your formulations.
We facilitate transforming your ideas into a marketable, FDA and EMEA-compliant product. Pre-formulation, formulation development, analytical method development and validation, stability studies, and technology transfer are all areas in which we excel. With years of experience in pharmaceutical research and development, we are well-versed in all regulatory guidelines. Our Formulation Development process is based on QbD/DoE principles as per the USFDA/EMEA expectations.
Zenvision has state-of-the-art formulation, analytical development, and regulatory services in-house, as well as intellectual property management, quality assurance, and project management. Zensision has formulation expertise in DOSAGE FORMS.
LIQUID: Solutions, Syrups, Emulsion, Suspensions, Drops, etc.
ORAL SOLID:

TABLETS: IR, ER, Bilayer, Oro-Dispersible, Chewable
CAPSULES: Hard Gelatin Capsules with pellets, Powder, and Tablets

STERILE FORM INJECTABLES: Injection, Infusion Lyophilized Injection
OPTIC & OPHTHALMIC PREPARATION
TOPICAL: Ointment, Cream, Gel Etc.
NDDS: Oro-Dispersible Forms, Transdermal, Patch, Modified Release Novel Systems
Zenvision Pharma has a 20,000-square-foot state-of-the-art facility at MIDC, Mahape. It is a five-story structure with modern amenities and elevators. Zenvision Pharma has successfully completed a number of projects for both developing and developed markets.
It has a complete Formulation Development Lab with various earmarked areas for various dosage forms.
Oral Liquids and Semi-solids: a 10 kg manufacturing vessel with a high-speed homogenizer, vacuum, heating, cooling, and recirculation capabilities.
Solid oral dosage forms: a cubicle for milling, extrusion, and spheronization, a cubicle for Granulation with three different volume capabilities, and two cubicles for tablet compression machines that can accommodate bolus, bilayer, and humidity up to 10% RH. The capsule storage area is equipped with a semi-automatic capsule-filling machine. Fluid bed processor (FBP) that can spray from both the bottom and the top. Two-bowl Autocoater. Combo blister packing machine for Alu-Alu, PVC, PVC&PVDC, and PVC&PVC. Machine for packaging bottles and hand sealing.
Parenteral dosage forms: We have a separate area for Ophthalmics and Injectables with a sterile autoclave, ampule sealing machine, dryer, stirrers, and a separate filling area with class 10,000 reverse laminar airflow (RLAF)
The R&D lab includes an FDA-approved layout as well as an Analytical Development Lab with various sections.
Dissolution area: Compliant with 21 CFR guidelines, with 8 and 14-vessel auto-sampling dissolution apparatus.
Sample preparation room: Includes a purified water system, dessicators, ultrasonicators with temperature control, vacuum pumps, and so on.
Balance room: Includes a microbalance, semi-microbalance, and ultramicrobalance that can weigh up to 5 digits.
Instrument room: We have two different makes of HPLCs (Waters and Thermo Scientific) with two different software (Chromeleon and Empower) that are 21 CFR compliant. UV spectroscopy, a viscometer, an ultramicroscope with a camera and software, Karl-fisher